Description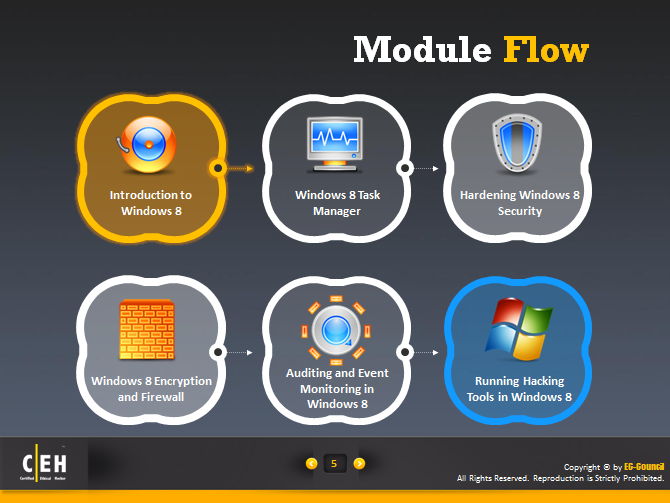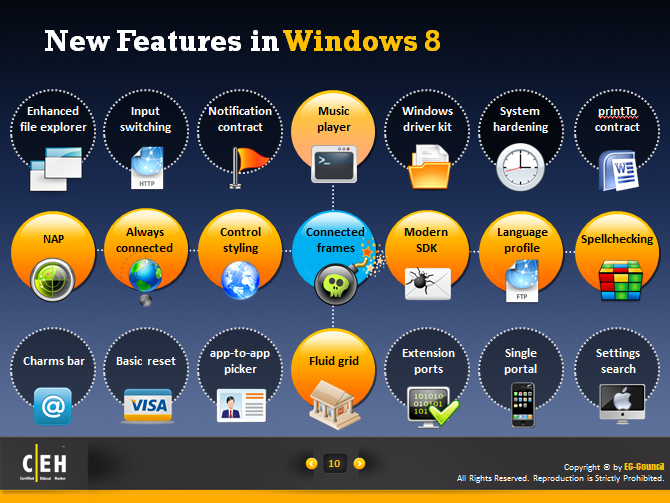 [break/]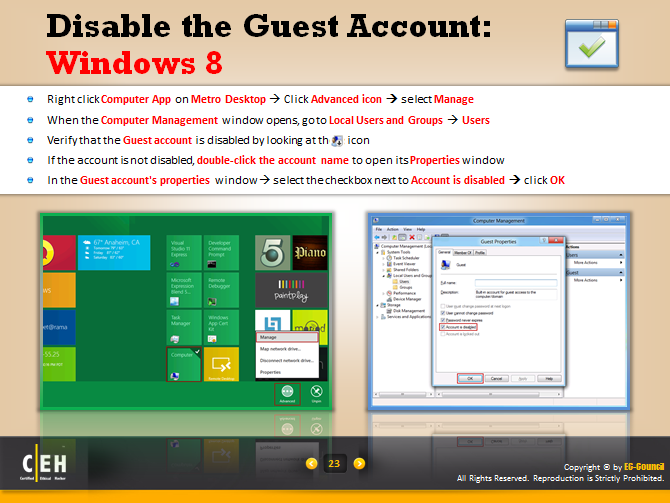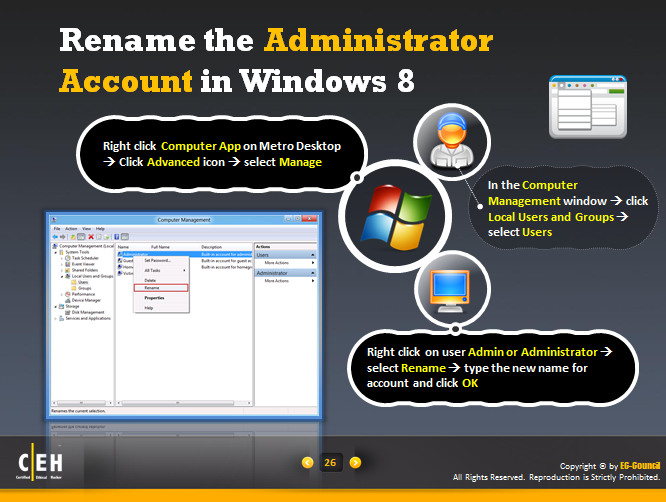 [break/]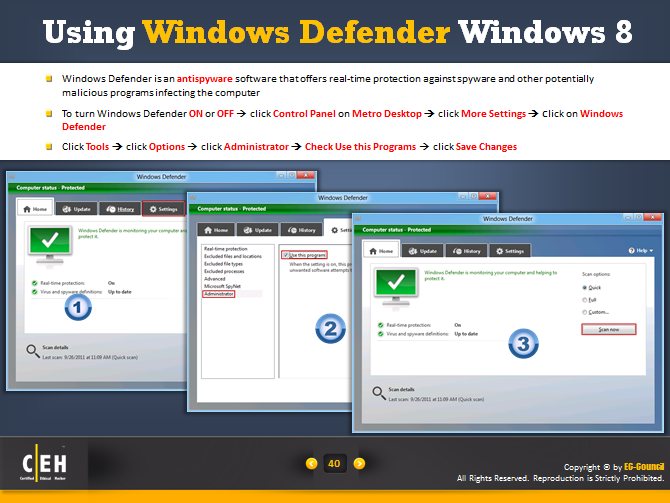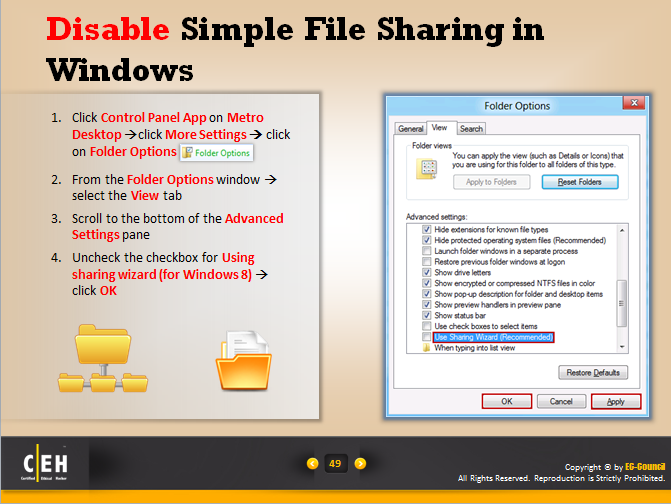 [break/] There is a great paranoia going on Windows 8. The release of windows 8 is soon going to change the outlook of Microsoft and also going to be a unique operating system in Microsoft's history. The new operating system from Microsoft, Windows 8, is expected to create an inspiring and thrilling experience for computer users around the world. Imagine logging into your system will be easier rather than remembering complex passwords. The new feature of authenticating login details with sketching at different places on a picture will be relatively innovative and fascinating experience for users.
Windows 8 is based on new developer platforms such as HTML5 and JavaScript with an easily ported Metro style application and user interface. With the new version of windows 8 released in late 2012, EC-Council is keeping its promise of providing up-to-date and latest resources to its followers. Going ahead in this direction, we have come up with a new course on Windows 8, Securing Windows 8. Securing Windows 8 course covers new features, setting options, monitoring task manager, simplified interface and an advanced interface for users, touch screen capabilities, bootable USB flash drive, sync files with cloud servers and many more aspects of Windows 8.
The Securing Windows 8 course examines whether Microsoft is creating new antivirus software for Windows 8. How effectively its malware protection is going to work on our PCs and whether the Windows Defender is going to shield our systems from all forms of worms, bots, viruses, rootkits as well as malware? Do all the security measures work with Windows 8. Are they any loopholes that can be accessed by hackers or attackers? These are the questions that are being raised after unveiling of windows 8 at the Build Conference. The one solution for all these questions will route you to EC-Council's itinerary, Securing Windows 8. In this course, the students will be equipped with advanced techniques and enhancing firewall skills on Windows 8 platform. Definitely, it is going to be a new program from our institute to look for and one and only choice for global netizens.
$2.00 – $2.00 Tax Incl.